Veracity CTO joins UK Trade Delegation to Singapore's GovWare
Veracity Trust Network's CTO Stewart Boutcher has been in Singapore and Malaysia as part of a UK Trade Delegation attending GovWare.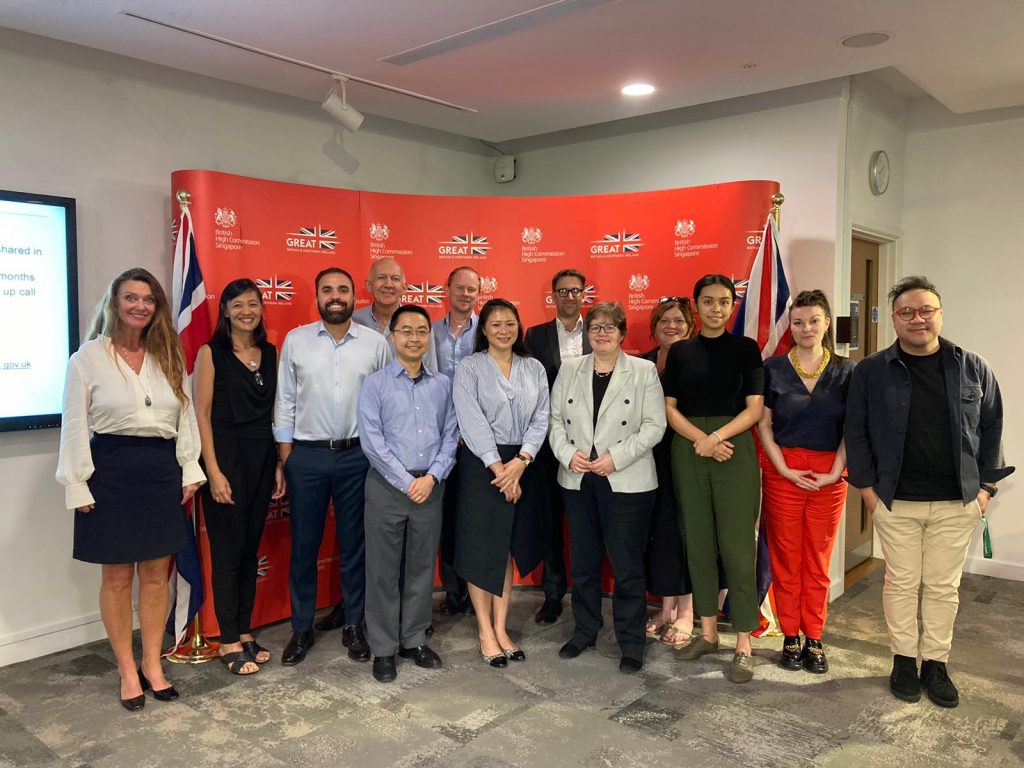 GovWare, the Asian region's premier cybersecurity information and connectivity platform, offers multi-channel touchpoints to drive community intel sharing, training and strategic collaborations and takes place alongside Singapore International Cyber Week. 
Under the theme – Fostering Trust Through Collaboration in the New Digital Reality – GovWare 2023 brings together the brightest minds for three days of community gathering at Singapore's Sands Expo and Convention Centre. 
It unites policymakers, tech innovators and end-users across Asia and beyond, driving pertinent dialogues on the latest trends and critical information flow.  
Stewart said: "I am honoured to be representing Veracity Trust Network and the UK in Singapore for GovWare. Thanks to the Department for Business and Trade for organising this and inviting us along to share our award-winning bot detection and prevention solutions for Ad Fraud Protection and Web Threat Protection." 
Veracity Trust Network was one of eight innovative UK companies visiting Singapore as part of the UK Trade Delegation, organised by the Department for Business and Trade. During the visit Stewart met with partners in the region and also visited Kuala Lumpur.
Commenting about the Delegation, Martin Kent, His Majesty's Trade Commissioner for Asia Pacific, and Juliette Wilcox, Cyber Security Ambassador UK Defence and Security Exports, said: "Cyber Security has never been more integral to national security, resilience, and prosperity. 
"As we harness the opportunities of the future digital economy, and technology that will be life-enhancing, we need to be able to trust and depend on a free and secure cyberspace, with products and services that are cyber-secure. 
"Every sector – healthcare, transport, finance, manufacturing, defence and many others, including their supply chains – will depend on the ability to protect themselves from malicious or accidental data loss or digital disruption." 
The UK and Singapore already share a strong trade relationship worth more than £21 billion, and the Free Trade Agreement and the Digital Economy Agreement (DEA) will make the cyber trade and partnership stronger.  
In particular, the DEA is a living agreement that has forums on cyber security to ensure that regulation keeps up with the pace of change. 
David Koh, Commissioner of Cybersecurity and Chief Executive, Cyber Security Agency of Singapore, said: "This year, as we gather once again for the 8th edition of the Singapore International Cyber Week (SICW) and the 31st year of GovWare, we must be cognisant of how technological advancements can both benefit and threaten our digital way of life. 
"The SICW provides a platform for policy makers, industry leaders, and top academics from around the world to have extensive and diverse discussions, exchange ideas, and form partnerships," he added. 
Veracity Trust Network will be returning to the region at the end of November for Digital Marketing Asia.
About Veracity Trust Network
Founded in 2016, Veracity was formed with one intention: to fight the rise of malicious bot activity. 
Our technology began life as a tool to intelligently detect click fraud and save money for businesses using online advertising. Once it became clear that our AI-powered detection engine could do even more, and protect people from legitimately dangerous bot attacks and compromised data, we developed Veracity Web Threat Protection.
Elegantly designed to mitigate everything from data theft attempts to advertising click fraud, our engine solves problems for multiple business functions. From security to finance, marketing to data analysis, customer experience and reputation management. 
It is award-winning technology* applicable to any business operating a website and works to block a wide range of bot attacks, preserving website performance, while optimising infrastructure costs and security resources.    
Start protecting your website and ad spend from bot attacks by booking a call now:  
https://veracitytrustnetwork.com/talk-to-us 
* Leeds Digital Festival Awards 2023 Tech Innovation of the Year, Digital City Awards 2022: Innovation of the Year, Best Business Awards 2022: Best Innovation, Best Martech Innovation at Prolific North Tech Awards 2021, B2B Marketing Expo Innovation Award for Best Marketing Tool 2021, and the Tech Nation Rising Stars 3.0 Cyber Award 2021, as well as holding Verified by TAG status.