What's new in Veracity's latest release?
The Veracity development team has always been focused on giving you what you need to run better campaigns. 
As digital ad spend continues to grow, it's even more vital to understand campaign performance at channel, campaign and ad level with transparency around how many bots are clicking your ads and therefore wasting precious marketing budget.
Since we launched the ad fraud protection feature in Veracity, we have continued to make improvements to ensure accurate data. Veracity is now even better at bot spotting – and now – stopping those bots from seeing and clicking on your paid ads. 
Because that is the key thing: no matter if you are paying CPM or PPC, if you can prevent the bots from even seeing your adverts, then you aren't wasting budget on them engaging or clicking on your ad.
We have a major release of Veracity planned for April, but in the meantime, we've a mini release – that packs a lot of punch – detailed below.
What's new in V5.4?
Bot blocking on Google, Facebook and Instagram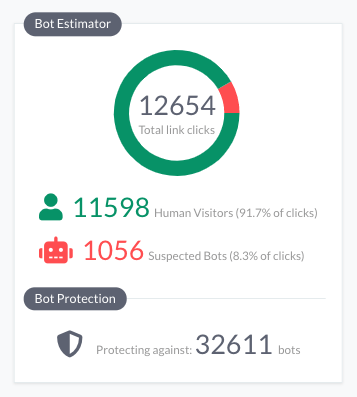 We have worked closely with a number of our clients over the past six months to develop the ad fraud protection feature which is now even better at detecting and blocking bots.
In this new release, the feature not only stops bots clicking, but it now also stops bots from engaging with your ads – which is fantastic news for CPM advertisers.
This has been rolled with Google Ads and Facebook and Instagram Ads, which also includes both platforms' ad/audience networks.
Automated spend and key metric updates
It's now even easier to see your campaign spend and return metrics. We've enabled ad connectors for your Google and Facebook ad accounts – connect them once and Veracity does the rest.

Campaign spend will be automatically be updated daily giving you accurate campaign performance on bot activity, real human engagement and return on ad spend.

Scheduled reporting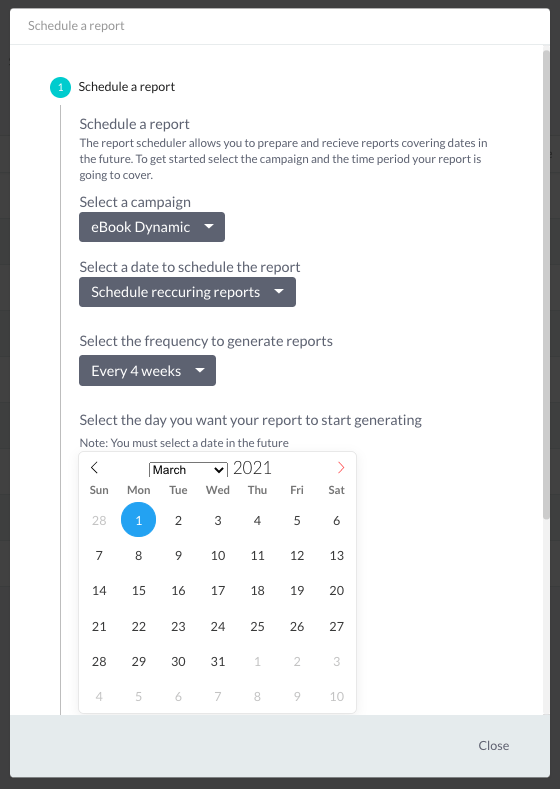 We have some exciting developments coming with the next major release around reporting, including comparing the same channel across multiple campaigns, and putting together "collections" of ads you want to keep a close eye on, that you can easily access at the click of a button.
In this release, we have brought "scheduled reporting" out of beta – so you can now set-up reports that will run daily/weekly/monthly, or at the end of a campaign, once and then they will run automatically – very useful for client or board reporting.
Time reporting 
The major release in April will feature a whole new dashboard that we will start giving you sneak peaks of during March. In that dashboard, we are separating out what is happening "today" – all the data to allow you to tweak campaigns in real-time – from all the "historical" data that you can use to better understand what has worked well from yesterday, as far back as you have data in Veracity. 
We've enabled some of the new functionality in this release by separating out "today" from everything else on the dashboard; this means that "last 14 days" (for example) is now "previous 14 days" and doesn't include today.
Dynamic links 
We now fully support dynamic link templates in Veracity, meaning that you can make one simple change to your ad tracking templates on Facebook or Google, and Veracity will replicate your campaign structure within Veracity, giving you much better visibility of what is going on in your campaigns, with minimal work from you, fitting in with your existing work processes.
Channel colour-coding 
The main media channels (Facebook, Instagram, Google ads) are now coloured to match the platform colour, making them easier to identify.
Multiple-website journey-tracking 
We have added support for tracking journeys that cross multiple websites (multi-site tracking). This currently needs to be enabled manually by your Veracity support representative, so speak to us if you need this.
Other improvements
Improved data and graph rendering speed, especially over longer time periods.
Full support for time zones within the Veracity app; meaning that your graphs are now correctly showing the day data for your time zone. You can now set your website and ad network time zone in the app.
We now support report templates and report variables, making it easier to make your reports say what you need them to say.
You can now raise a support ticket from within the Veracity app and you can also ask for support by visiting contact support.
I hope you enjoy using the features of our latest release. Please reach out to us if you'd like a run through of this release by contacting customer support.
Stewart Boutcher
Technology Director & Data Lead