How will Google's Performance Max affect advertising campaigns?
Google's new Performance Max is designed to buy ads across the company's full range of advertising channels and inventory. 
However, since the extension to Smart Shopping was rolled out, there's been concerns about how it actually "performs" and specific worries about ad placement and difficulties in accessing data from your campaigns.
In addition, and quite worryingly for marketing executives, it is impossible to IP exclude known bots or to use audience exclusion or targeting to remove them.
With Google's plans to have all Smart Shopping and Local campaigns automatically upgraded to Performance Max this year, marketers need to be wary of how this will affect their long term strategies for clients and brands.
What is Performance Max?
Performance Max is a new goal-based campaign type and a way to buy traffic on the Google Network. It allows advertisers to run one single campaign across all of Google's channels: YouTube, Display, Search, Search Partners, Shopping, Discover, Gmail, and Maps.
This new all-in-one style campaign is a further indicator of the future of Google advertising and the power of machine learning. They complement your keyword-based Search campaigns to help you grow performance across Google's full range of advertising channels and inventory.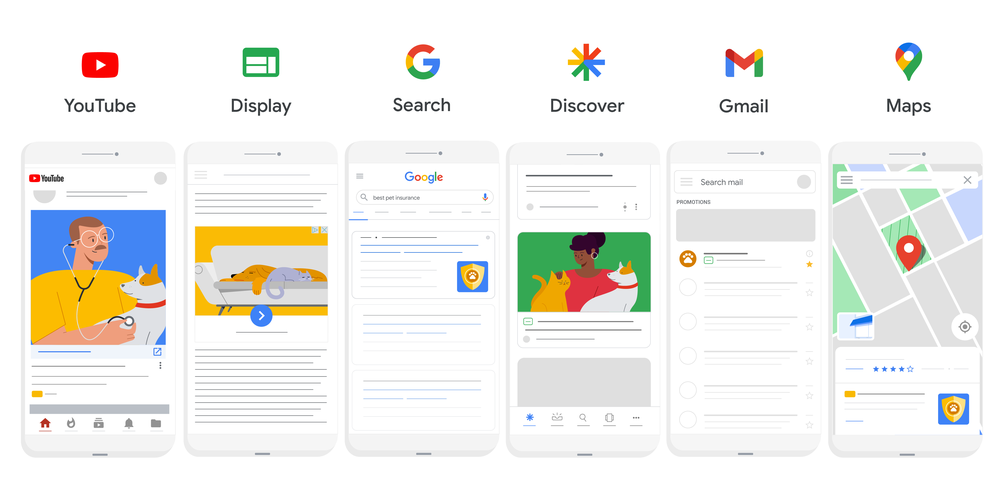 Google Ads currently offers fully-automated campaigns for app marketers, retailers, and businesses with physical locations to drive results across Google's surfaces. 
Performance Max campaigns are designed to build on learnings from Google Ads and then deliver a comprehensive solution that works for advertisers across a wider range of marketing objectives.
Google claims they will deliver four main benefits:
Customer reach: Performance Max campaigns will complement your keyword-based Search campaigns, and be the most complete solution to help you drive conversions and revenue by unifying Google's ad inventory.
Performance towards your business goals: Over time, you'll be able to choose from multiple marketing objectives like online sales, new customer acquisition, and offline sales. For the first time, you'll also be able to drive new leads across Google from one campaign. Machine learning will automatically optimise for your most valuable customers across channels. 
A new goals-first setup makes it easier to fully define your conversion goals. For example, if your objective is to generate leads, you can make sure you're capturing both form submissions and phone calls as goals.
New reporting and insights: Get a deeper understanding of how machine learning is working for your business, such as which audiences and creative asset combinations are performing the best. Performance Max campaigns will also be included in the new Insights page to help you understand what's driving changes in your performance.
New campaign inputs: While automation helps you drive better results, your expertise and knowledge of your business can improve how machine learning performs. Speed up the campaign learning process by specifying which audiences are most likely to convert. Combine these inputs with value rules to indicate which conversions are worth the most to your business based on characteristics like audience, location and device.
Concerns about Performance Max
Unfortunately, the inability to get full data from Performance Max campaigns means a likely decrease in performance visibility & campaign management, to the detriment of marketeers.
Similarly to Smart Shopping, Performance Max operates as a "black box" and while you get results on top-performing audiences, you aren't able to receive all the data that could be used to obtain the conclusive results needed to accurately optimise your campaigns.
With data transparency such a hot topic, this lack of channel-specific performance information, as well as no device separation between mobile and desktop, is a concern.
Performance Max gives  you access to a new tab – Insights – but this only gives you different search categories (by grouping search terms into a theme) with basic metrics like Clicks, Impressions and Conversions.
Performance reporting has been acknowledged as a shortfall. At the Google Marketing Livestream, the company announced that advertiser feedback had been heard regarding transparency in reporting and that they would be looking to improve it.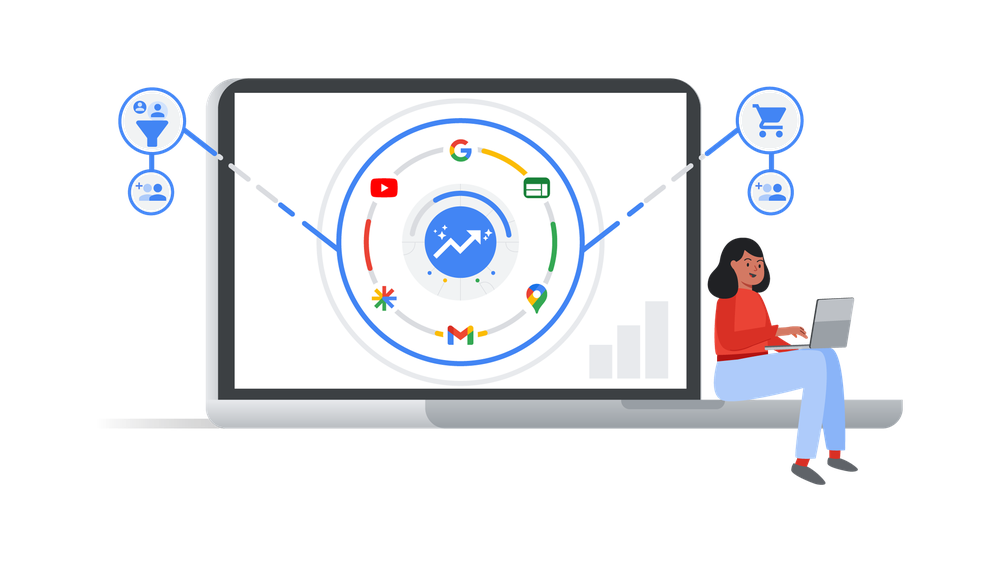 What can you do with Performance Max reports?
Currently advertisers can report on campaign performance as a whole, the same as any other Google Ads campaign. But the lack of transparency arises when it comes to breaking down the data.
Marketers can report on top-level campaign performance, location performance (and if advertising a chain, the store report is available based on location extensions), performance by hour of day, day of week and day and hour combined.
That's it.
What you cannot report on is anything more in depth. You cannot report on performance by asset group, or find out any information on targeting, and there's no device separation as already mentioned.
Potential issues with Performance Max already identified
According to Google Ads trainer Jyll Saskin Gales, there's a "potentially devastating" issue with the format's audience targeting which could severely cripple campaign performance.
Speaking to Today in Digital Marketing podcast host Tod Maffin, Jyll said it was normal, when creating a Google Ads campaign, to decide if you wish to target people in specific areas i.e. you can target people in Toronto or people who are located in Toronto OR interested in Toronto. 
Most marketers only want the "located in" option, not the "interested in" version but, according to Jyll, you cannot turn OFF the interested in option in a Performance Max campaign. 
"I actually saw with one business owner that had set Canada as the targeting for their campaign, and Google Ads said all impressions, clicks, and conversions were from Canada.
But when I looked in Google Analytics, I saw that actually 60% of traffic from this campaign was coming from users in India and Pakistan — not Canada. And it should be noted, this business owner does not do business in India or Pakistan," she added.
There is a workaround according to Jyll. "You can add location exclusions to a Performance Max campaign. You wouldn't think you'd need to exclude countries if they weren't in your targeting normally, with [the non p-max] Google Ads, you wouldn't need to. But how we solved it for this business was to add India and Pakistan as excluded locations for their campaign."
Our thoughts on Performance Max
Here at Veracity we're believers in transparency in data and we've been champions for it since our founding.
It's our view that most agencies will steer clear of PMC due to the lack of data transparency as they rely on being able to compare ads and groups targeting in campaigns. 
The lack of genuine targeting (ads are served across the entire Google portfolio, including partners, so you have zero control over where your ads will appear) and a general lack of control over insights, make it less than ideal for marketers.
With ad fraud being such a hot topic, it's also disappointing that it's impossible to IP exclude known Bot traffic on Performance Max campaigns or exclude audiences that have previously been identified as fake.
Performance reporting has been acknowledged as a shortfall. At the Google Marketing Livestream, it was announced that advertiser feedback had been heard regarding reporting transparency and that Google would be taking steps to improve transparency within Google Max campaigns.
We wait with interest to see what Google does next.