Cyber attacks on the rise
The rise in cyber attacks could make them uninsurable according to the head of one of Europe's biggest insurance companies Zurich.
Mario Greco, CEO at the Swiss-based company, told the Financial Times that cyber attacks, rather than natural disasters, would become uninsurable if the disruption from hacks continues to rise.
"What will become uninsurable is going to be cyber," he said. "What if someone takes control of vital parts of our infrastructure, the consequences of that?"
His comment followed recent cyber attacks which have seen pipelines shut down, hospitals disrupted and government departments targeted, as well as Royal Mail being the victim of a hack which prevented it from being able to send letters and parcels abroad .
Focusing on the privacy risk to individuals was missing the bigger picture, Greco added: "First off, there must be a perception that this is not just data . . . this is about civilisation. These people can severely disrupt our lives."
Last year Zurich reached a settlement with multinational food and beverage company Mondelez International to close a $100 million lawsuit against the insurer for refusing to pay out on cyber claims related to the 2017 NotPetya attack.
Zurich had denied claims from Mondelez on the grounds that the NotPetya attack, which initially targeted Ukrainian organisations, had been a state-sponsored attack by Russia and therefore fell under its act of war exemptions.
UK Government issues cyber warning
Cabinet Office secretary Oliver Dowden, Chancellor of the Duchy of Lancaster, issued a warning on April 19th that Russian hackers organised along the lines of the paramilitary Wagner group are seeking "to disrupt or destroy" parts of the UK's critical national infrastructure.
He was speaking at a cyber conference in Belfast. Mr Dowden said disclosing the threat was "not something we do lightly". 
But he argued that it was necessary to get companies in utilities and other critical sectors to realise they have to invest in cybersecurity to "defend themselves and the country".
He described the adversaries as "ideologically motivated, rather than financially motivated", adding that they are less likely to show the same level of restraint as those directly employed by a nation state, making the situation "particularly concerning".
US intelligence in the Pentagon files that leaked earlier this month warned that a Russian cybercriminal group called Zarya had claimed to have taken over control systems belonging to a Canadian gas pipeline at the end of February, with the aim of causing an explosion.
The hackers then asked the country's FSB spy agency for instructions on what to do next. However, there is no corroborating evidence in the public domain that a natural-gas pipeline company in Canada suffered the hacker attack described or that any explosion took place. 
Lloyd's limits systemic risk
In September 2022, Lloyd's of London defended a move to limit systemic risk from cyber attacks by requesting that insurance policies written in the market have an exemption for state-backed attacks. A senior Lloyd's executive said the move was "responsible" and preferable to waiting until "after everything has gone wrong".
From March 2023, all standalone cyber insurance policies underwritten by members of the sprawling Lloyd's of London marketplace "must exclude liability for losses arising from any state-backed cyber attack" the 300-year-old organisation warned – telling members that cyber attack coverage "if not managed properly… has the potential to expose the market to systemic risks that syndicates could struggle to manage."
However, the difficulty of identifying those behind attacks and their affiliations makes such exemptions legally arduous.
Cyber experts have also warned that rising prices and bigger exceptions could put off people buying any protection.
Cost of lost revenue opportunities
The Israeli Cyber Security's Forum has also issued a similar warning, in a report published by CHEQ, the Go-to-Market Security (GTMSec) experts, looking at the cost of lost revenue opportunities, stating: "We see a clear conclusion that bots and fake users are a major challenge for businesses and future economic performance."
Chairman of the forum, Lior Frenkel, added: "Within digital marketing and ecommerce, it is evident that this rise in adversaries' cyber capabilities is resulting in direct, and evident revenue loss to businesses across the globe. The impact is stark: producing higher customer acquisition costs, which end up reducing the bottomline performance."
The report looked at six different sectors – automotive, ecommerce, education, online gambling, SaaS, and travel – and examined how companies are facing a rising problem of lost revenue opportunity through a growing influx of bots and fake users.
One of the effects of the rise is that brands looking to win customers through digital acquisitions are spending money capturing bot attention and fake users instead of real humans.
By analysing the customer acquisition spend in the six online markets, using sector specific data, in association with each industry's core markets, the report reveals how eliminating bots and fake users would create more than $42b uplift globally based on an additional 2.5 billion customer transactions.
Veracity Trust Network protects from bot attacks
When you protect your website and advertising from bots, you can ensure your website runs smoothly, provides an optimal user experience and reduces a number of different threats to your brand reputation and ad spend.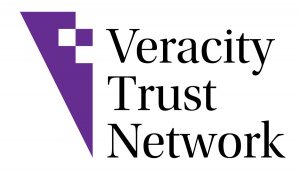 Veracity Trust Network helps protect companies from bot attacks and click fraud in many ways, including:
Detection and prevention of bot attacks using advanced technologies such as machine learning and artificial intelligence to detect and prevent bot attacks in real-time;

Reduction of click fraud by detecting and blocking fake clicks generated by bots and other malicious actors, ensuring accurate traffic data and reducing wasted spend on fake clicks;

Enhanced security by providing additional layers of security to protect against cyber attacks and other forms of malicious activity;

Improved website performance by preventing bot attacks and click fraud, helping to improve the overall performance of websites with a better user experience;

Peace of mind for website owners, who can be confident that their websites are protected against the latest threats and are functioning optimally.
Veracity Trust Network also offers numerous benefits to companies in terms of detecting and preventing bot attacks, reducing click fraud, enhancing security, improving website performance, and providing peace of mind.
Start protecting your website now.