Digital City Festival successes for Veracity Trust Network
The return of the Digital City Festival in Manchester was a resounding success for Veracity Trust Network who sponsored the Tech Debrief event.
Our Chief Technology Officer Stewart Boutcher delivered a thought-provoking talk on cyber attacks and why it's important for businesses of all sizes to take note. 
He tackled myths surrounding cybersecurity, from cyber criminals being outside hackers when in many cases the attack can be from inside an organisation, to how bugs are found daily in both established and new platforms. "Don't assume everything is safe," he emphasised.
He highlighted a number of alarming statistics – 60% of small companies go out of business within six months after falling victim to a data breach or cyber attack and 64% of consumers would not trust a company with a data breach. 
Organisations of all levels need to have interdependence, cooperation, and responsibility in order to survive.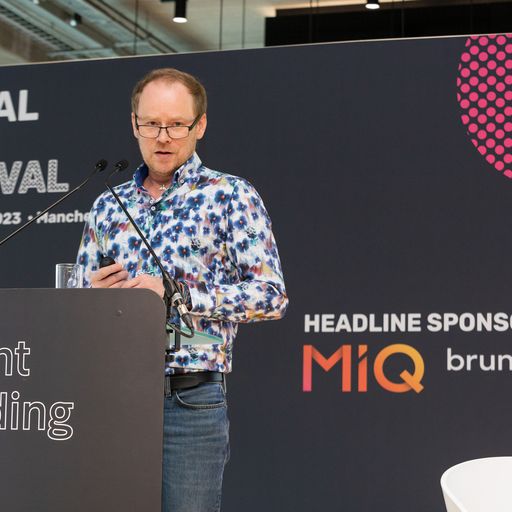 During the Scaling for Growth event, held on Wednesday, Stewart invited Jon Davis, of award winning employer brand agency Chatter Communications, to discuss real-world experience of how fake traffic affects marketing campaigns.
"It's been an unexpectedly busy week, I didn't start it off planning to be speaking on stage at an event! But thanks to Stewart Boutcher and the team at Veracity Trust Network for the opportunity to take part at the Scaling for Growth event as part of the Digital City Festival.
"It was great fun, and some good questions from the audience too!" he added.
Timur Asar, partner at Comwrap Reply, writing on LinkedIn, said: "It was really good to network and discuss the current challenges we are facing, economic, political and environmental and it was great great to listen to so much insight on customer experience, marketing and digital from the likes of Arafa Heneghan, Emily Maddox, Will Clayton, Stewart Boutcher and Amy Woods amongst others."
Organised by Prolific North, the Digital City Festival took place from March 27 to 31st and saw hundreds of people visiting to listen to a specially curated series of events that delivered actionable insights on a wide variety of subjects.
About Us
Veracity Trust Network safeguards organisations from the threat of bot attacks, through its deep tech machine-learning solutions which address Security, Fraud and Ad Tech.
Start protecting your website and ad spend from bot attacks by booking a call now:
https://veracitytrustnetwork.com/talk-to-us