Top marketing challenges facing teams in 2023
During the last few years digital advertisers have faced multiple marketing challenges which seemed to have stretched all their ingenuity.
How will things shape up in 2023 and what will be the top marketing challenges facing teams looking for the best ways to spend their ad budgets? And what trends will be influencing how that budget is distributed?
As customers become more discerning about the products and services they buy, there's also a global cost of living crisis that brands will need to plan for in 2023.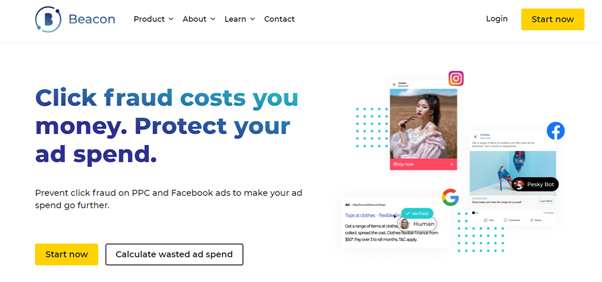 That means it's more important for brands to be transparent and think about their messaging and research or tweak their strategy in the coming year. It also means that marketers need to know the trends coming down the line so they can plan and take advantage of any new developments. 
The Digital Marketing Institute has highlighted five key areas it believes will be top marketing trends for 2023.
HubSpot's latest marketing trends report has identified 10 primary ones it feels will be the major drivers for digital marketing teams in 2023.
Influencer marketing will evolve into a common marketing tactic.

Video marketers will keep content short.

Social media will become a customer service tool.

More businesses will leverage SEO to concur search traffic.

Mobile optimisation will be even more important.

More companies will prioritise social responsibility.

Aligned marketing and sales teams will win.

Experiential marketing could make a comeback.

Inbound marketing will remain a best practice for growing brands.

Virtual reality (VR) and augmented reality (AR) will experience slow adoption in the marketing sphere.

More brands will test out native ads.
These trends are going to bring with them some marketing challenges that teams are going to have to address going into the new year. 
Consumers are facing multiple pressures on finances
Helen Dickenson, CEO of British Retail Consortium, wrote in The Retailer: "I can't remember a time with as much disruption as the last two-and-a-half years".
She cited the pandemic, the war in Ukraine, and a shortage of truck drivers to move goods as being major contributors to the situation and added: "And now a cost-of-living crisis – with inflation at a 40-year high – and little end in sight."
Overall, retail sales were down 16.6% at mid-year in the EU, according to Signifyd data, after seeing 10.6% growth during the same period in 2021.
Primarily – and the biggest issue facing anyone working in digital media, is going to be the ongoing need to find new ways to discover potential new clients and open up new audiences.
Generating traffic and leads
This was the second biggest marketing challenge in 2022 but it's expected to be the top one facing marketers going into the new year. 
Almost 20% of respondents to HubSpot's survey said it was going to be their biggest hurdle. The removal of third party cookies and other privacy, identity, and data protection changes means marketers are facing some serious challenges.
Will lost data clarity (i.e. how will cookie-based conversion tracking now work?) cause problems with finding new audiences or can marketers find first-party data from their own existing customer base to help mitigate the changes?
John Lee, Head of Evangelism at Microsoft Advertising, speaking to HubSpot, said: "To weather this storm of change, marketers need to be vigilant in monitoring and understanding industry-wide acceptance of privacy protocols and updates to search, social, and display/native platforms (consumer-side and marketing/advertising-side). And last, but not least — lean into the power of peer support and networking for sharing best practices and learning."
How to address this issue
Producing the right content on the right platform is key to generating enough traffic and leads. Ask yourselves – are we creating truly high-quality content – is it the type of content people would be happy to pay for, for example. And, are you actually producing content your audience wants?
The easiest way to discover the answers to these two questions is to survey your existing client base.
First-party ID and data is going to be the most important method of answering marketing challenges in 2023. Speaking to your existing customers can help you discover what their concerns are, what are the main issues facing them and how you can help to solve their problems.
Your website content should be reflecting these answers. Interestingly, in a survey by video marketing company Wyzowl, 69% of respondents said they'd prefer to watch a short video over a text-based article, infographic, or eBook. 
Hiring the right people
Not even on the radar in 2022, hiring top talent is a concern for 18% of respondents to HubSpot's survey.
With many companies moving resources to working on inbound marketing – which requires top talent with relevant experience – the demand is getting higher. But the supply of available people isn't keeping up.
Hiring the right people has been a challenge marketers have faced in the last half decade and with the changes to the way people have been working through the lockdown years of the pandemic, this is only going to increase.
Continuing news of worker shortages and recruiters competing for applicants who have chosen to work from home more, or who want a better work/life balance, have combined with pressures from management interests in forcing mandatory office returns to make it harder to find the right people.
According to a report from LinkedIn, employers are seeking marketers with soft creative skill sets as well as hard technical skills. And the platform's Global Talent Trends survey for 2022 revealed that employees still have the upper hand when it comes to salary, flexibility, and benefits.
However, the global economic downturn is expected to level things out in the coming months and LinkedIn Principal Economist Guy Berger said: "The last few years have been full of economic curveballs: the pandemic, an exceptionally fast recovery, supply-chain disruptions, and the highest inflation in four decades. 
"More recently, we've seen a sharp slowdown in economic growth in regions across the globe, leaving many unsure of what the future may hold."
LinkedIn data shows that the number one reason candidates will consider or accept a job is career growth. This means that job listings and a company culture that offers employees a plan for growth will see the most interest from talent.
Social selling will empower marketing
One thing which has been driving changes for a while now is the rise of social selling with nearly one-tenth of all eCommerce spend coming via it. 
Social transformation expert and author, Julie Atherton believes that's what will drive success for businesses in 2023. 
"I think there will be a clear demarcation between businesses that empower and support their teams to use social media effectively in relationship-building and those who see social media as another channel to push sales messaging through," said Atherton. 
Use content trends to promote your business
According to the Content Marketing Institute's 2021 Content Management & Strategy Survey, while 78% of marketers have a strategic approach to managing content, not all have a documented strategy in place to reference.
Respondents said the top two reasons why their organisations didn't take a strategic approach to managing content were a lack of processes (68%) and the leadership team hadn't made it a priority (61%).
You should consider using content to make connections and build communities for your business. As customers become more interested in the value and ethos of brands, it will be those companies that foster and seek out connections that succeed more.
Pay attention to the industries and trends that make the most sense for you to lean into, or brands that you know most of your target audience is leaning into and look at ways to involve your existing clients in those conversations.
Robert Rose, Chief Strategy Advisor, Content Marketing Institute, said: "Assess your content team's current operating model and create a road map for how to get where you believe you should be. 
"The gaps that appear in where you are now and where you want to be are the priority initiatives to focus on."
He added: "Exploring how your content technology can begin to connect and create one 'source of the truth' for your audience/marketing database will pay huge dividends—it's also the first step toward having groups like sales, marketing, demand gen, and brand teams work together."
Your website, blog, resource centre, or other digital properties you publish, are as important to your customer's journey as the products and services you put into the marketplace, so treat them with the same respect.
Have content that provides value to prospects and customers alike and isn't just there to 'sell' to them.
About Veracity
At Veracity we've been champions of transparent marketing data since our foundation. 
With click fraud detection and mitigation across search and social, Veracity feeds other parts of the Martech stack with better quality data, to enable improved analytics, decision-making and results.
See what Veracity can do for you or the brands you represent by watching a 4 minute demo video.